WIZZ AIR ANOUNCES FOUR NEW ROUTES FROM SKOPJE AND OHRID AIRPORTS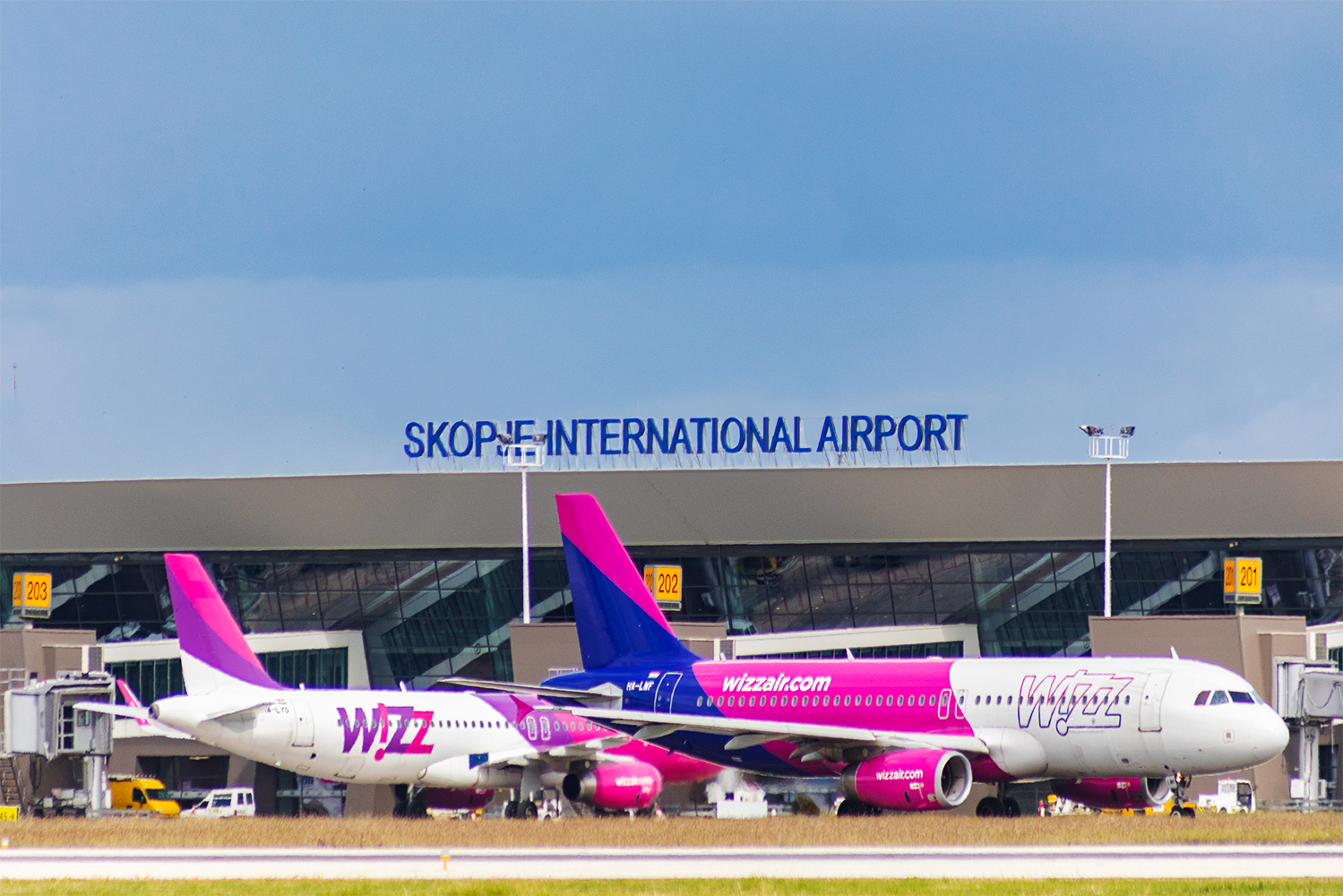 Wizz Air will introduce 3 new destinations from Skopje International Airport - Bologna and Turin, both in Italy, and Billund in Denmark, while from Ohrid St. Paul the Apostle Airport, the airline will start to fly to Friedrichshafen, Germany.
As the airline announces, the first flights to all destinations will depart in December 2021. Wizz Air started with sales of tickets, available online on wizzair.com and through the mobile app.
The new services to Bologna, Turin, Friedrichshafen and Billund will start being operated thanks to the return of the allocation of the 5th aircraft to the Wizz Air base in Skopje
"We are very happy that despite the ongoing aviation crisis and travel restrictions due to Covid-19, Wizz Air announces four new routes from Skopje and Ohrid airports and deploys their 5th aircraft at Skopje International Airport. We hope that the announced new destinations – Bologna, Turin, and Billund from Skopje, and Friedrichshafen from Ohrid, will be attractive for our passengers, thus they'll seize the opportunity to discover new cities and enjoy in unforgettable travel experiences", states TAV Macedonia General Manager, Metin Batak.
As Wizz Air officials inform, these new destinations are unique for their culture, nature and hospitality. Known for its famous towers, churches and lengthy porticoes, Bologna is one of the most popular cities in Italy. The city has a large student population that gives it a cosmopolitan character. Turin on the other side is known for its refined architecture and cuisine. The city of Billund is home to the second largest airport in Denmark and is an entertainment hotspot in Europe, providing attractions for all family members, especially little ones thanks to the famous Legoland. Situated directly on the shores of Lake Constance, Friedrichshafen is naturally all about action and fun in, around and on the water.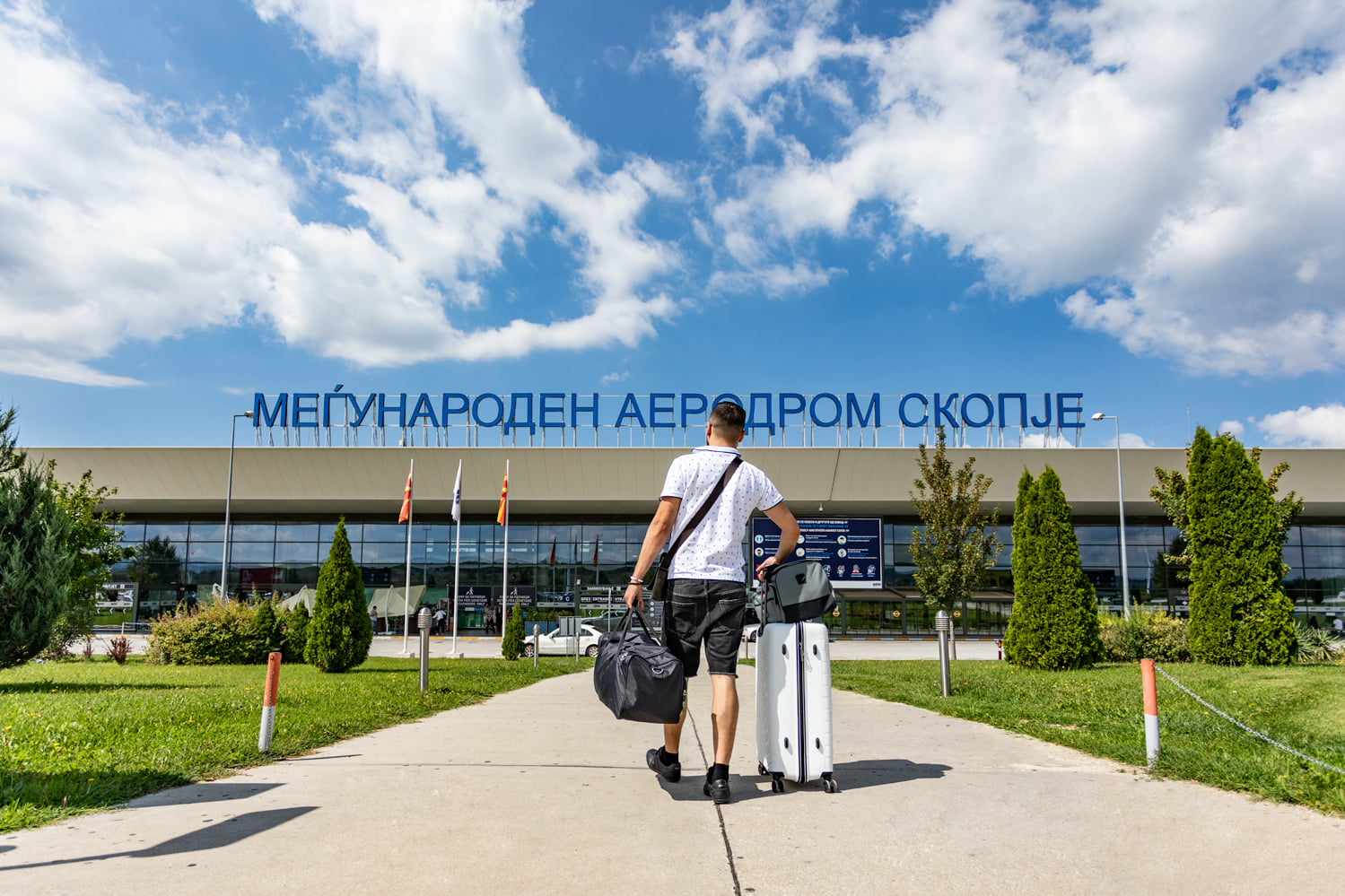 "We are happy to announce the expansion of our route network from North Macedonia to new destinations in Italy, Germany and Denmark. With the new services from Skopje to Bologna, Turin and to Billund, and from Ohrid to Friedrichshafen Wizz Air is offering even more diversity in terms of destinations to Macedonians. Everyone can enjoy ultra-low fares and travel safe to their new favourite city break destination to discover new places on board of our modern aircraft. We look forward to welcome on board the first passengers to these new exciting destinations.", said Paulina Gosk, Corporate Communications Manager at Wizz Air.
TAV Macedonia underlines that as an airport operator they have taken strict health and safety precaution measures to prevent spread of Covid-19 in its airports premises. As a result, Skopje International Airport and Ohrid St. Paul the Apostle Airport are accredited by Airports Council International (ACI) in ACI's Airport Health Accreditation Program, which is a new international health benchmark for airports around the world, designed to help reassure the travelling public that airport facilities remain safe and that precautions are being taken to reduce any risk to their health.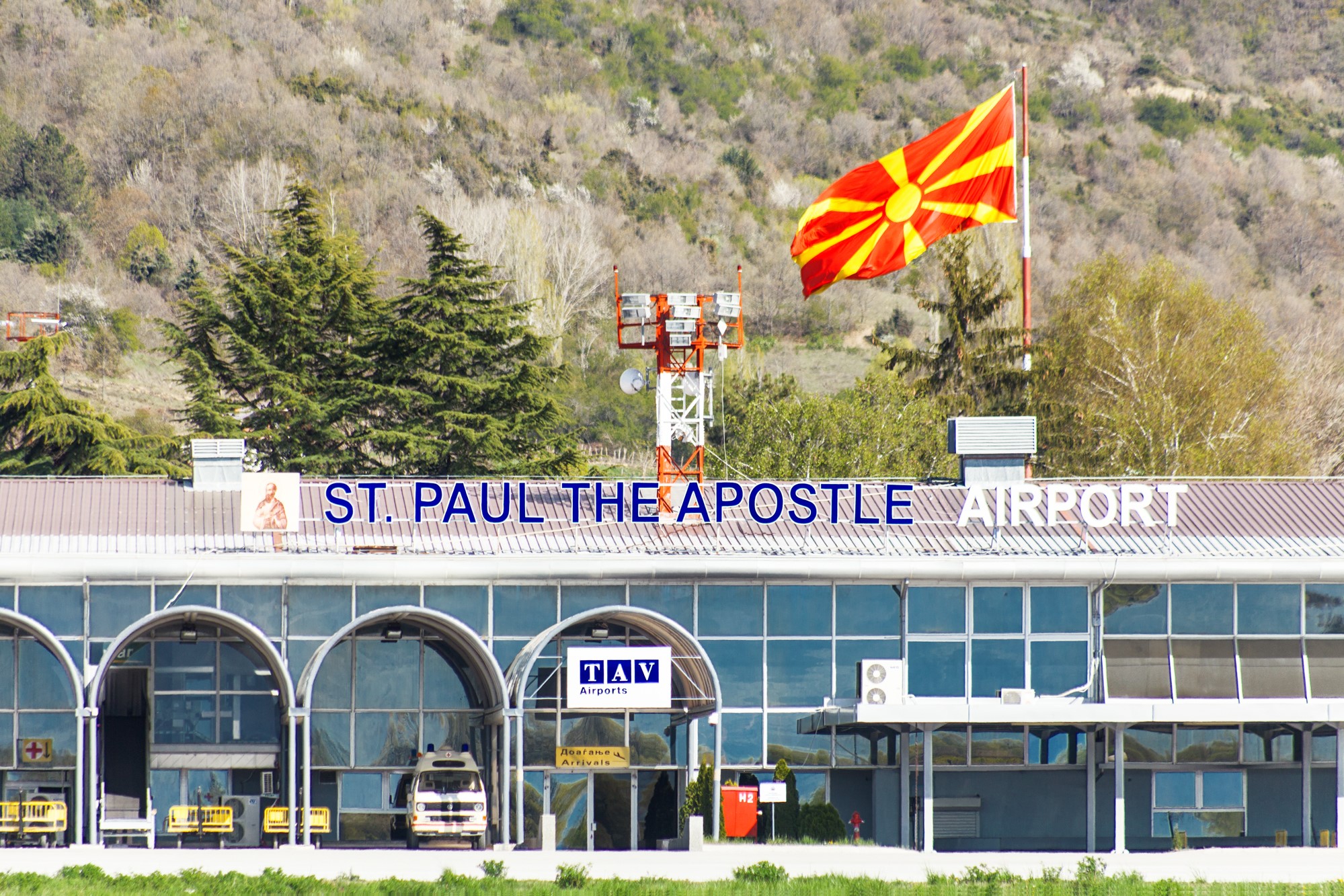 TAV Macedonia officials remind all passengers to respect the announced health and safety measures, meaning not to come to the airport if they have illness symptoms, to wear a mask all the time, to maintain a physical distance and high level of personal hygiene.
At the same time, as of 19th August 2021, in line with the new Government measures, TAV Macedonia introduced new rules for entrance in the terminal buildings of both airports: presenting either vaccination certificate, either certificate that confirms having recovered from Covid-19 in the last 45 days, either a medical certificate of a negative Covid-19 test, PCR not older than 72 hours, or rapid antigen not older than 48 hours. These rules do not apply to persons under the age of 18.
Wizz Air continues to be in the forefront of the industry having implemented stringent health and hygiene measures to protect passengers and crew. Whilst the HEPA filters of all Wizz Air aircraft already filter out 99.97% of viruses and bacteria from the air, Wizz Air's protocols support physical distancing guidelines, ensure an ultra-clean environment on board and reduce any non-essential human interaction and physical contact, so that WIZZ passengers can feel confident that they are travelling to their destination safely.
Wizz Air advises passengers to check travel regulations prior to the start of their trip. With the latest enhancements of the WIZZ Travel Planning Map, passengers can check travel restrictions updates within the WIZZ network. The colour-coded site lays out a comprehensive map of possible destinations travellers can embark on, with relevant links to government websites, travel pages, and any forms that have to be filled out prior to departure.
For extra peace of mind, Wizz Air recommends that passengers add WIZZ Flex to their booking, for an extra layer of protection. By doing so, passengers can choose to travel on a different date, or to a different destination as well as having the option to cancel their flight up to 3 hours before departure without any fee and get 100% of the original fare immediately reimbursed in airline credit.
>>>>>>>>>>>>>>>>>>>>>>>>>>>>>>>>>>>>>>>>>>>>>>>>>>>>>>>>>>>>>>>>>>>>>>>>
THE NEWEST WIZZ AIR ROUTES FROM NORTH MACEDONIA
| | | | |
| --- | --- | --- | --- |
| ROUTE | DAYS | STARTING FROM | FARES FROM |
| Skopje – Bologna | Wednesday, Sunday | 19 December 2021 | 19.99 EUR / 1229 MKD |
| Skopje - Turin | Tuesday, Saturday | 18 December 2021 | 19.99 EUR / 1229 MKD |
| Skopje – Billund | Thursday, Sunday | 19 December 2021 | 19.99 EUR / 1229 MKD |
| Ohrid – Friedrichshafen | Tuesday, Saturday | 18 December 2021 | 19.99 EUR / 1229 MKD |
Covid19: Travel Safe
TAV Macedonia, as an airport operator, acts in accordance with the state institutions in the countries where passengers travel, the airports border authorities and the rules and regulations of the airlines.
For travel document information and requirements by the country you want to arrive in and / or COVID tests requirements, please contact the Embassy of that country as well as the airline you will be traveling with.

- It is not mandatory for passengers to wear a face protective mask inside the terminal building of the airport, as of 3.5.2022, as per the changes and amendments in Covid-19 measures adopted by the Government of North Macedonia https://vlada.mk/node/28642. According to these changes, there is no obligation for citizens to wear a face protective mask in all closed areas, except in health institutions, pharmacies, public transportation (bus, railway, airplane, and taxi) and in institutions for care of old persons and persons with disability. Regarding the flight rules, passengers should follow the requirements of the airline with which they travel.

- Despite the existence of the online registration option, due to the new Covid-19 restrictions, passengers are obliged, upon their arrival at the airport, to register at the check-in counters, to check and verify the documents required to enter the country in which they travel, as well as to check-in their luggage.

- Passengers will need to follow the instructions of security agents in a disciplined manner, and there, as in all procedures where queues are expected, it will be necessary to keep a physical distance of at least 1.5 meter.
Entering the terminal building of Skopje International Аirport is allowed without limitations/requirements connected to covid-19, as of 3rd May 2022 when the Government of N.Macedonia adopted the Decision (https://vlada.mk/node/28642) for lifting all covid-19 related protective measures except for wearing protective masks in certain institutions.
Due to the fact that covid-19 related requirements for different travel documents are still valid by certain countries, and which must be checked by our staff at the Check-In counters, please be informed that we strongly recommend to our passengers to arrive at the airport 3 hours before the scheduled flight.
In case you would like to perform a covid-19 test at one of the facilities by the two laboratories at the airport, please arrive at the airport earlier than 3 hours according to the required time for delivery of the test, that you should check with the adequate laboratory.
- Business and VIP lounge areas are cleaned and disinfected as prescribed by public health authorities with increased frequency based on the air traffic.
- There are available multiple self-hand sanitizers, alcohol-based with adequate signage for passengers.
- There is a self-service option with purpose all passengers to have limited contact with staff.
- Frequent disinfection of products that are often in contact with staff and passengers
- The tables are cleaned / disinfected after their use.
- Plexiglas separator has been fixed in order to avoid the contact between cashier and guests.
- At each table there are alcoholic disinfectants for hands
- Тrays and plates will be removed from common areas, they'll be given to guests by the service staff.
- Disposable packed products are used instead of products such as salt, sugar, napkins etc.
- All the used equipment in the duty free that comes in contact with the customers, shall be disinfected frequently.

- Guiding signs for the prescribed physical distancing (1.5m) in the shop area for all present persons are placed.

- We encourage customers to use only contactless credit or debit card.

- Entrance is free for everyone. There is a Big Alcohol Based disinfectant liquid machine on the main entrance of the shop
- Passengers should arrive at the airport at least 3 hours before their flight, as check-in counters close at least 1 hour before departure time. This means that passengers must have completed the check-in procedures at least 1 hour before take-off, and then the Passport Control and Security Checking procedures, in order to arrive on time in the boarding area, i.e., at the Gates.
Given the fact that TAV Macedonia as an airport operator is not responsible for determining and setting the rules for entry/exit into/from the country, as it is responsibility of the Border Police, which has the authority of Passport Control at airports, we would kindly ask you to contact the Ministry of Internal Affairs of R.N. Macedonia https://mvr.gov.mk/default , as well as to the Ministry of Health http://zdravstvo.gov.mk/ and the Government https://vlada.mk/ , where it is decided for these rules related to the Covid-19 pandemic.
- We regularly and timely apply all measures of the Government and the Ministry of Health, as competent state institutions. Of course, we also follow the experiences of other airports around the world and the recommendations of the World Health Organization (WHO), the European Union Aviation Safety Agency (EASA), the International Civil Aviation Organization (ICAO), the International Airports Council (ACI) and the International the Air Transport Association (IATA), all in order to take appropriate action in a timely manner as conditions change in this global pandemic.