WIZZ AIR CELEBRATES THE OPENING OF THEIR BASE AT SKOPJE INTERNATIONAL AIRPORT
Wizz Air, the largest low-cost airline in Central and Eastern Europe, celebrated the opening of their base in Skopje on 28.10.2012 with the arrival of their new Airbus A320. The first flight took off from Skopje Airport to Eindhoven at 10:45 local time, with 168 passengers and six crew members on board. Wizz Air's six new routes will operate from Skopje Airport to Munich, Dortmund, Milan, Eindhoven and Malmo two times per week and to Basel three times per week, in addition to the Existing two routes to London and Venice. It is expected that these 8 destinations will transport over 300.000 passengers in the first year and support over 300 local employments.
The Press conference held at the CIP lounge at Skopje International Airport was officially opened by the General Manager of TAV Macedonia, Zoran Krstevski. After welcoming the Vice-Prime Minister, the Minister of Transport and Communications, the Director of the CAA, the Ambassadors of The Netherlands, Italy and Germany, as well as the Executive Vice-President of Wizz Air John Stevenson, Zoran Krstevski expressed his joy for the opening of the new base and the launch of the six new routes. "We are privileged to be able to establish the link between the Republic of Macedonia and Europe, and thus directly contribute to the realization of the dream of every Macedonian: to see the Republic of Macedonia as part of the European family. I can now conclude with utmost pleasure that Skopje International Airport fully justifies its state-of-the-art image and strengthens the constant strive to become a leading airport in the region. Macedonian citizens, as well as citizens from the region, will now be able to directly and very easily fly to European destinations at very affordable prices", said Krstevski.
Speaking in Skopje, John Stevenson, the Executive vice-president of Wizz Air, said: "We are very happy that it is Skopje where today we open our 16th low-cost base. Since our announcement of the six new exciting destinations, the users from Macedonia and the countries with which we connect Skopje have gathered on our website to use the low-cost fares, and over 25.000 passengers have already booked their flights from Skopje to the new destinations, increasing the total number of Wizz Air passengers from Macedonia to over 100.000 since the beginning of our operations in the country less than a year ago. We expect to see a growth in low-cost air traffic to over 300.000 passengers in the first year from our new base. We celebrate today's opening of the base by offering seats at wizzair.com at very affordable prices, starting at MKD 550.
Vladimir Peshevski, the vice-Prime Minister for Economic Affairs, added: "We expect to see a growth in the number of visiting tourists in Macedonia in the years to come, as a direct result of our investment in low-cost air traffic. We are pleased that one of the leading airlines in Europe, Wizz Air, is devoted to develop Macedonia air traffic and today we congratulate to this company and their local staff for the start of operation of their base in Skopje and the arrival of new aircraft."
Wizz Air is the largest low-cost airline in Central and Eastern Europe, operating a fleet of 39 Airbus A320 aircraft from 16 bases, with more than 250 routes that connect over 80 destinations throughout 29 countries. The team of 1500 aircrew staff at Wizz Air offers flawless services and very affordable prices, making Wizz Air the preferred choice for more than 12 million Passengers in 2012.
Covid19: Travel Safe
TAV Macedonia, as an airport operator, acts in accordance with the state institutions in the countries where passengers travel, the airports border authorities and the rules and regulations of the airlines.
For travel document information and requirements by the country you want to arrive in and / or COVID tests requirements, please contact the Embassy of that country as well as the airline you will be traveling with.

- It is not mandatory for passengers to wear a face protective mask inside the terminal building of the airport, as of 3.5.2022, as per the changes and amendments in Covid-19 measures adopted by the Government of North Macedonia https://vlada.mk/node/28642. According to these changes, there is no obligation for citizens to wear a face protective mask in all closed areas, except in health institutions, pharmacies, public transportation (bus, railway, airplane, and taxi) and in institutions for care of old persons and persons with disability. Regarding the flight rules, passengers should follow the requirements of the airline with which they travel.

- Despite the existence of the online registration option, due to the new Covid-19 restrictions, passengers are obliged, upon their arrival at the airport, to register at the check-in counters, to check and verify the documents required to enter the country in which they travel, as well as to check-in their luggage.

- Passengers will need to follow the instructions of security agents in a disciplined manner, and there, as in all procedures where queues are expected, it will be necessary to keep a physical distance of at least 1.5 meter.
Entering the terminal building of Skopje International Аirport is allowed without limitations/requirements connected to covid-19, as of 3rd May 2022 when the Government of N.Macedonia adopted the Decision (https://vlada.mk/node/28642) for lifting all covid-19 related protective measures except for wearing protective masks in certain institutions.
Due to the fact that covid-19 related requirements for different travel documents are still valid by certain countries, and which must be checked by our staff at the Check-In counters, please be informed that we strongly recommend to our passengers to arrive at the airport 3 hours before the scheduled flight.
In case you would like to perform a covid-19 test at one of the facilities by the two laboratories at the airport, please arrive at the airport earlier than 3 hours according to the required time for delivery of the test, that you should check with the adequate laboratory.
- Business and VIP lounge areas are cleaned and disinfected as prescribed by public health authorities with increased frequency based on the air traffic.
- There are available multiple self-hand sanitizers, alcohol-based with adequate signage for passengers.
- There is a self-service option with purpose all passengers to have limited contact with staff.
- Frequent disinfection of products that are often in contact with staff and passengers
- The tables are cleaned / disinfected after their use.
- Plexiglas separator has been fixed in order to avoid the contact between cashier and guests.
- At each table there are alcoholic disinfectants for hands
- Тrays and plates will be removed from common areas, they'll be given to guests by the service staff.
- Disposable packed products are used instead of products such as salt, sugar, napkins etc.
- All the used equipment in the duty free that comes in contact with the customers, shall be disinfected frequently.

- Guiding signs for the prescribed physical distancing (1.5m) in the shop area for all present persons are placed.

- We encourage customers to use only contactless credit or debit card.

- Entrance is free for everyone. There is a Big Alcohol Based disinfectant liquid machine on the main entrance of the shop
- Passengers should arrive at the airport at least 3 hours before their flight, as check-in counters close at least 1 hour before departure time. This means that passengers must have completed the check-in procedures at least 1 hour before take-off, and then the Passport Control and Security Checking procedures, in order to arrive on time in the boarding area, i.e., at the Gates.
Given the fact that TAV Macedonia as an airport operator is not responsible for determining and setting the rules for entry/exit into/from the country, as it is responsibility of the Border Police, which has the authority of Passport Control at airports, we would kindly ask you to contact the Ministry of Internal Affairs of R.N. Macedonia https://mvr.gov.mk/default , as well as to the Ministry of Health http://zdravstvo.gov.mk/ and the Government https://vlada.mk/ , where it is decided for these rules related to the Covid-19 pandemic.
- We regularly and timely apply all measures of the Government and the Ministry of Health, as competent state institutions. Of course, we also follow the experiences of other airports around the world and the recommendations of the World Health Organization (WHO), the European Union Aviation Safety Agency (EASA), the International Civil Aviation Organization (ICAO), the International Airports Council (ACI) and the International the Air Transport Association (IATA), all in order to take appropriate action in a timely manner as conditions change in this global pandemic.
Useful Information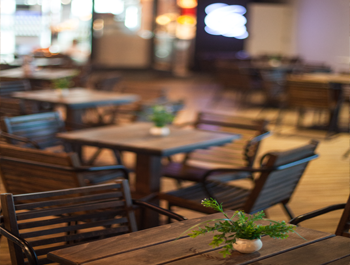 Shopping & Dining
See the full range of shops in our shopping universe. At the airport you'll find a great selection of shops within fashion, electronics, design and souvenirs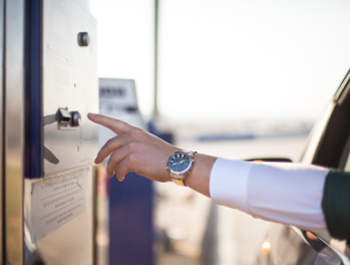 Parking
Your way to a secure parking space! Benefit from the attractive online parking offers of Skopje International Airport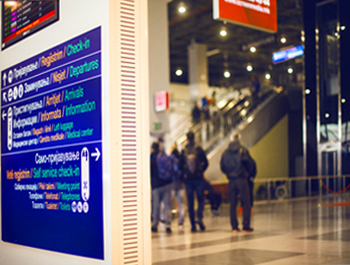 Flight Information
Real-time information of arrival and departure flights at Skopje International Airport
Frequently Asked Questions
There is regular shuttle bus to/from Skopje International Airport for passengers that drives and stops at key bus stops throughout the City of Skopje and arrives at the airport. V2V Transporter manages and operates the shuttle buses for passengers. The shuttle bus timetable is prepared according to the arrivals/departures of flights at Skopje International Airport. One way ticket for the shuttle bus costs MKD 180. You can find more information in Passenger guide section on our the webpage, or click Bus.
Skopje International Airport operates 24/7. Restaurants and cafes such as Cakes & Bakes, Café In, Burger King and NeedStop are available for the passengers at any time; business lounge (PrimeClass CIP Service) offers you comfort 24/7, while ATU Duty Free is opened as per the flights timetable and offers wide range of products.
Check-in at the passenger and baggage check-in counters starts 180 minutes (3 hours) before the scheduled time of departure (STD) specified on your flight ticket. The closing time of the airport check-in counter is no later than 60 minutes before STD stated on your flight ticket.
Since the beginning of COVID–19 pandemic, due to the requirements for different travel documents imposed by different countries, TAV Macedonia appeals to passengers to arrive at the airport 3 hours before take-off.
For information about your flight, please follow Skopje International Airport website, in the Arrivals and Departures section, where all changes to the flights schedule are updated in real time, i.e., as we receive information by airlines.
If you need urgent additional information about your flight, you can call Skopje International Airport Information Desk on the phone number: +38923148333, it is open 24/7.
Passengers are allowed to carry on board free of charge items such as coat, 1 umbrella or walking stick, 1 ladies handbag, 1 camera or binoculars, 1 baby transporter, 1 pair of crutches or similar prosthetic aids, medical equipment on which the passenger is fully dependent, a reasonable quantity of baby food.
Regarding the baggage fees amount, please contact your airline, because each airline has its own baggage policy and applicable rules.
If you have any specific question about what you can or cannot carry, i.e. allowed/prohibited items, in your baggage, please send your question to our Customer Relations Department at customer.mk@tav.aero.
In case of lost or damaged baggage, please immediately go to the Lost & Found Department, which is located near the baggage claim area, i.e. in the Arrivals Area after Passport Control and before Customs Control.
Our employees from L&F will prepare a lost/damaged baggage report for you, that you'll later on send it to your airline. If you need to contact the Lost&Found department, please write us on: lostbaggage@tav.aero
For lost or found items on the plane, please contact us at the same email: lostbaggage@tav.aero
If you lose or find a personal item in the airport building, please report it immediately either to the Information Desk or to the Security staff, while if you have already left the airport, please write to us at lost.property@tav.aero
All details at:
http://skp.airports.com.mk/.../airport.../page/lost-luggage
Yes. Since 2015 TAV Macedonia has introduced free Wi-Fi internet at Skopje International Airport, which was upgraded in 2019. Passengers can access free internet through their mobile devices by simply connecting to a wireless network called TAV Airports, password is not required.
You can park your vehicle in our parking lot without prior reservation. This service is available 24/7 at Skopje International Airport.
Car Park Pricelist:
Up to 1h – MKD 90
Up to 2h – MKD 130
2 – 4h – MKD 250
4 – 8h – MKD 400
Up to 24h – MKD 700
For more information on parking services, please click on Parking.
Yes. At Skopje International Airport there are specially designated, marked parking lots for persons with disabilities and the car park services are free of charge. By enclosing the traffic license and the disability identification card at the Car Park Payment Counter, located inside the terminal building, our employees will cancel the car park ticket and the disabled person will be automatically exempt from paying for the car park service. If all designated parking lots for disabled persons are occupied, park your car on a regular parking lot, and following the above stated procedure you will be exempted from paying for the car park services.
For more information on parking services, please click on Parking or visit Passengers with disabilities and Passengers with Reduced Mobility – PRMs.
Yes. At Skopje International Airport there is a Special Assistance Service for passengers with reduced mobility (PRMs). The counter where you can ask for this free of charge service is located inside the Terminal building, next to the Information Desk. Passenger with Reduced Mobility (PRM) means any person whose mobility is reduced due to physical incapacity (sensor or locomotor), intellectual deficiency, age, illness, or other cause of disability.
Yes. There is a smoking room at Skopje International Airport, which is located in the security-restricted area, airside. The smoking room is located next to Gate number 201, i.e., on the left side after you pass passport control and security screening.
In addition to the smoking room, passengers can use the open terraces of the cafeterias located at the entrance to the terminal building of the airport.
Smoking is prohibited in all other areas of the terminal building.
For general question or inquiry that does not require immediate response, or if you have any other complaint or compliment, please send an e-mail to customer.mk@tav.aero. This is our Customer Relations Department, which will respond to your inquiry accordingly as soon as possible..