ACI accredits Skopje International Airport with ACI's Airport Health Certificate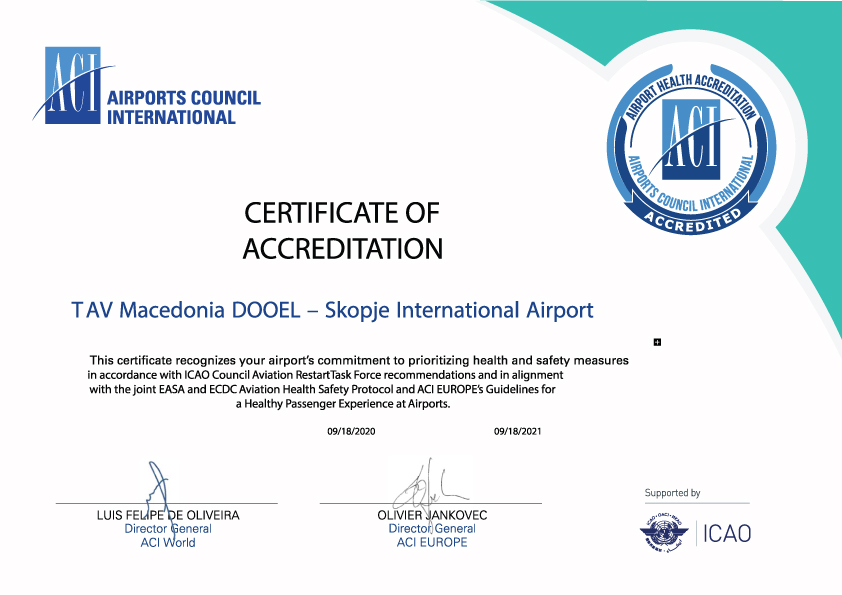 Skopje International Airport is accredited by Airports Council International (ACI) in ACI's Airport Health Accreditation Program, which is a new international health benchmark for airports around the world, designed to help reassure the travelling public that airport facilities remain safe and that precautions are being taken to reduce any risk to their health.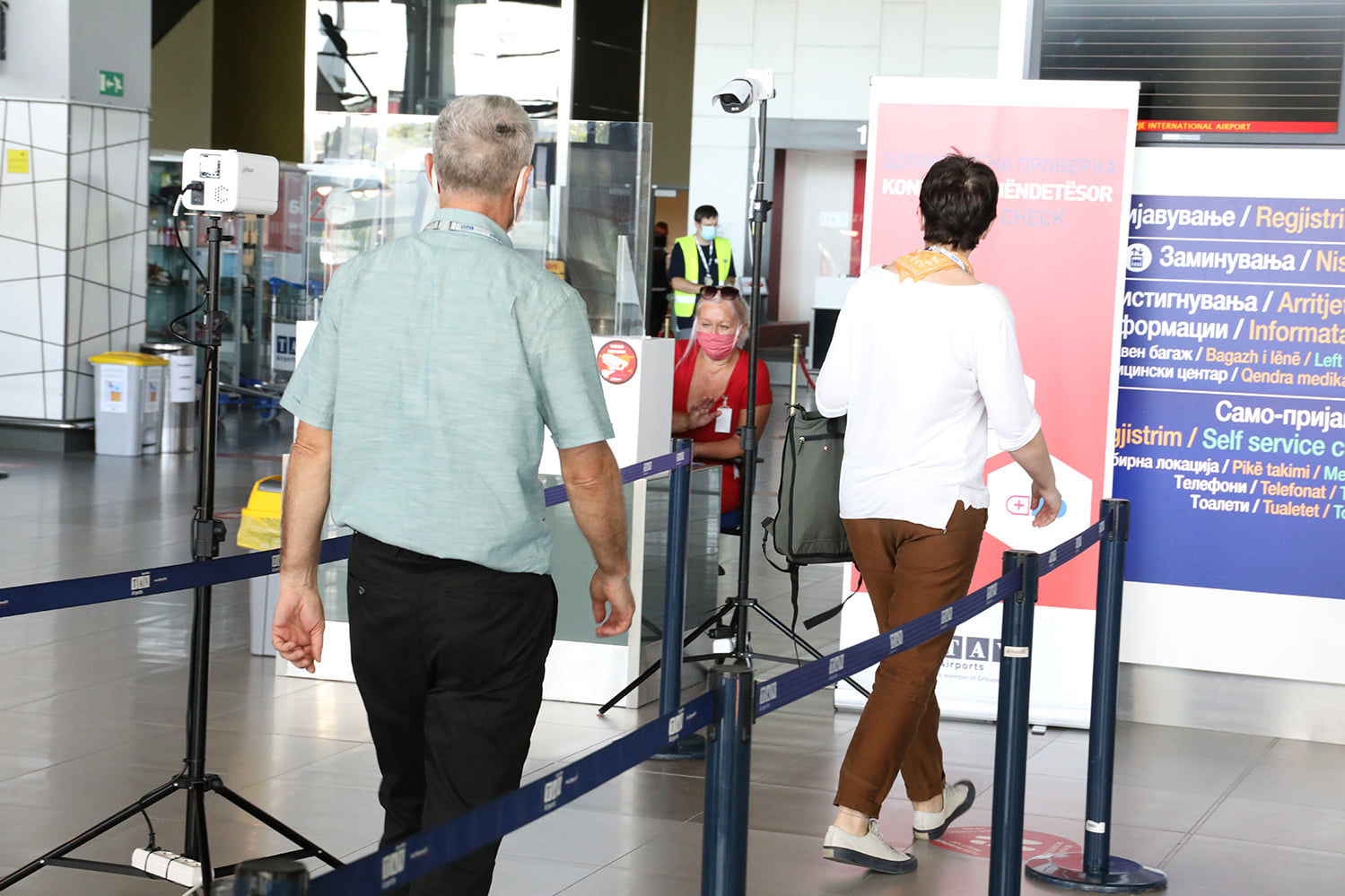 According to ACI, 350 airports around the world so far have applied for the Airport Health Accreditation Program Certificate, while 60 of them have been accredited so far.
-We have applied to ACI's Airport Health Accreditation Program and the whole audit process lasted from February 2020 until August 2020. ACI aviation health and safety professionals were checking our airport processes, including our Public Health Emergency of International Concern, TAV Macedonia Airport Pandemic Protocol and Skopje International Airport Plan for Terminal Disinfection. ACI's Airport Health Certificate is a global recognition and a proof of our continuous efforts and devoted work on sustainable airport health measures. We truly believe that it will additionally assure our travelers that their journeys through Skopje International Airport are and will be safe, states TAV Macedonia General Manager, Metin Batak.
TAV Macedonia's Certificate is valid for the next 12 months, afterwards a recertification process conducted by ACI will follow.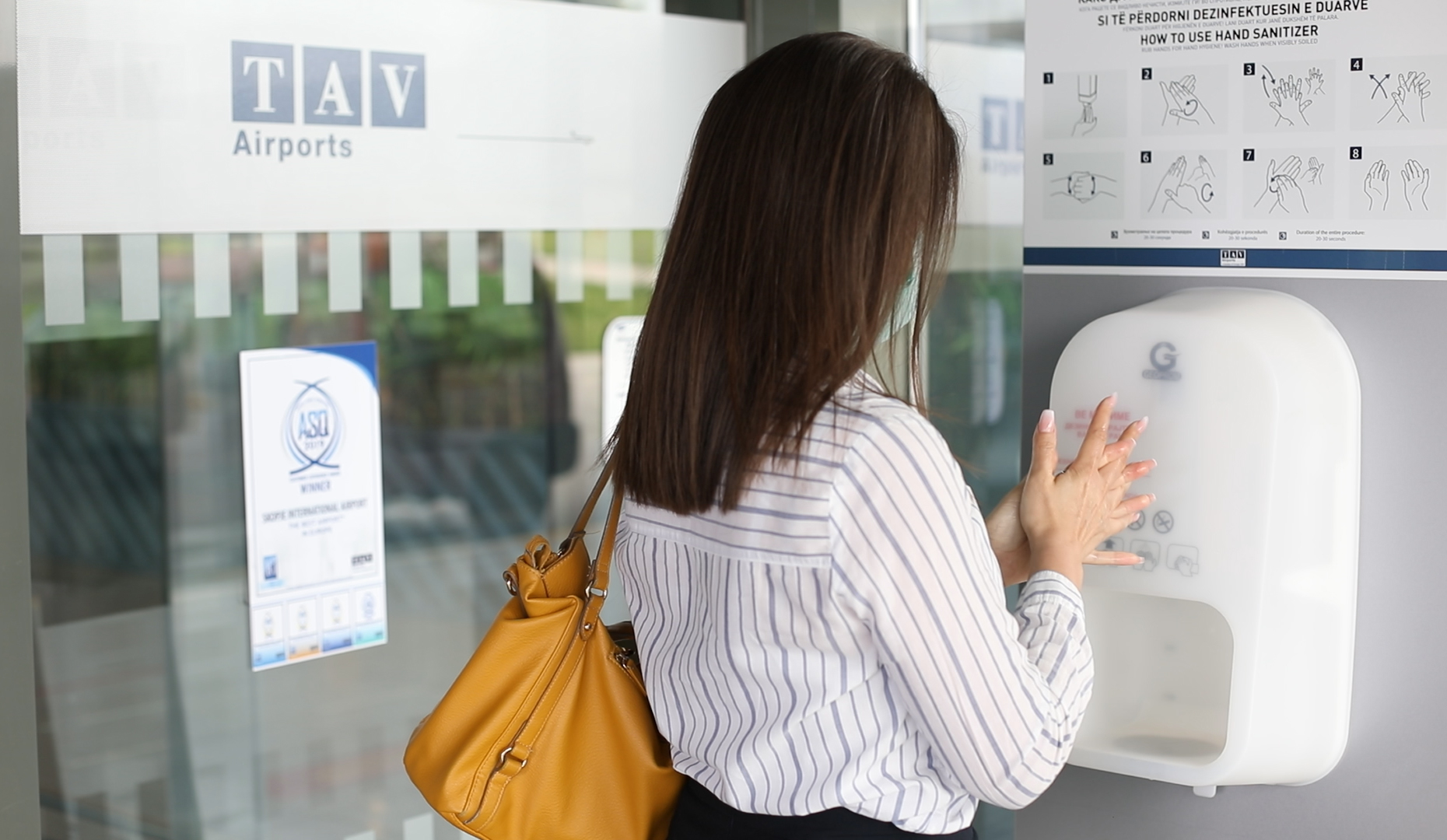 Prior the Airport Health Certificate by ACI, Skopje International Airport in 2020 has implemented the Pandemic Protocol designed by the latest health standards of European Union Aviation Safety Agency (EASA) and European Center for Disease Prevention and Control (ECDC), and it was among the first airports that complied with the highest EU and international aviation health standards.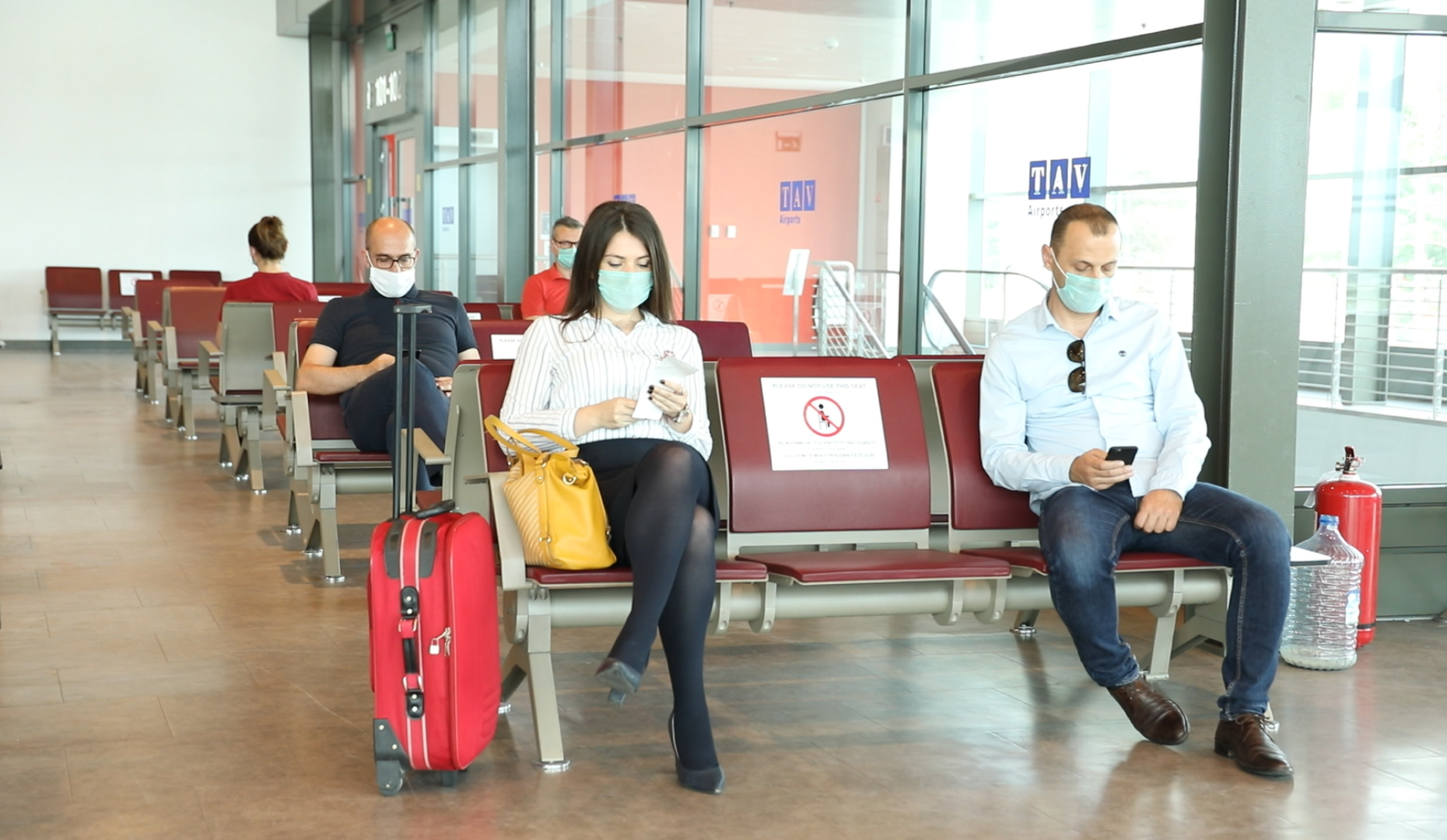 -After reviewing the evidence presented through our evaluation process, your airport has shown that it is providing a safe airport experience for all travelers which is in line with the recommended health measures established in the ACI Aviation Business Restart and Recovery guidelines and ICAO Council Aviation Recovery Task Force Recommendations, along with industry best practices. We feel confident your efforts will help us succeed in achieving this common goal, writes Luis Felipe de Oliveira, ACI World Director General, in his oficial letter to TAV Macedonia General Manager.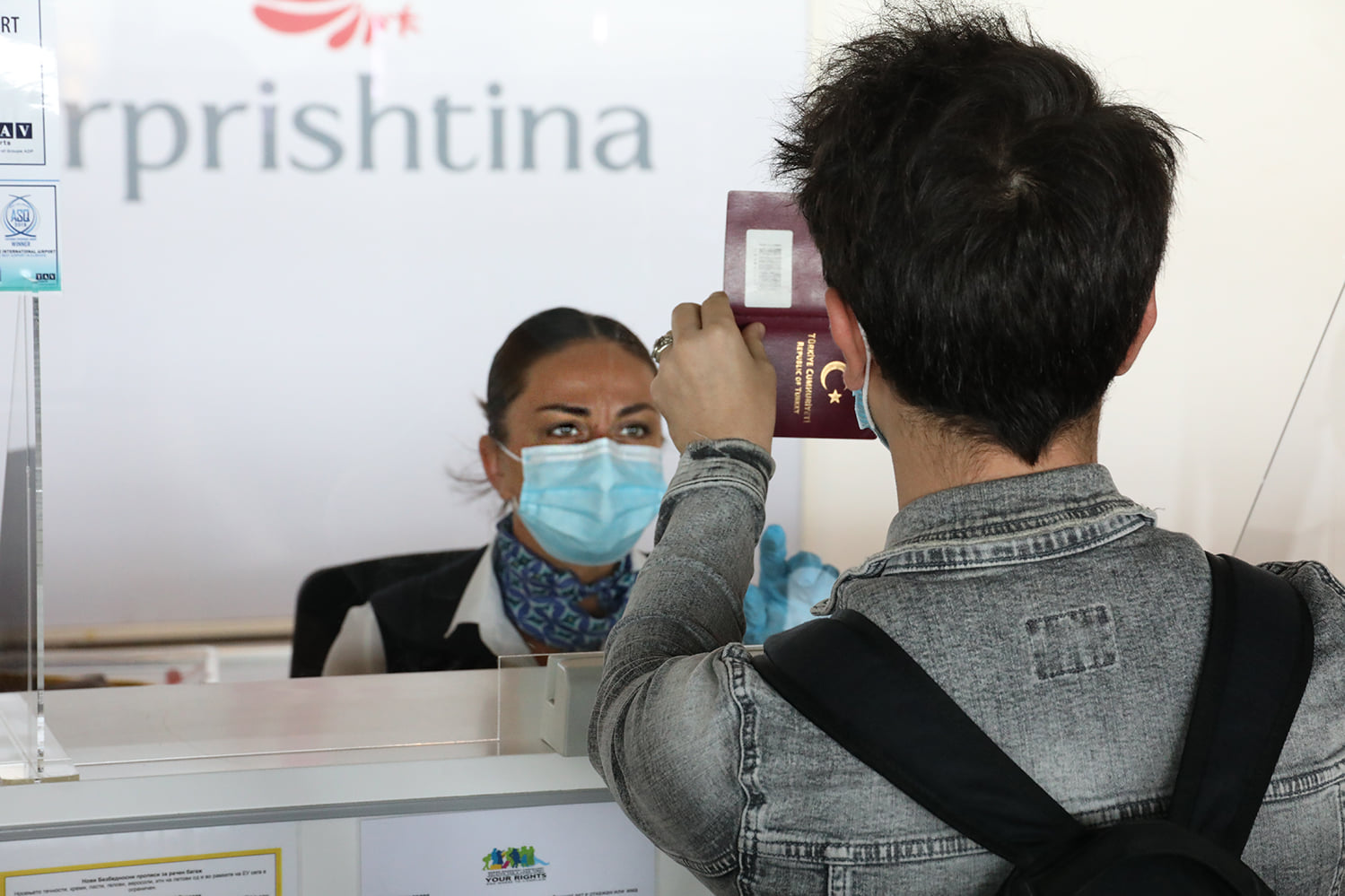 De Oliveira extended his congratulations to the whole TAV Macedonia team and to Skopje International Airport in particular, for becoming accredited in the Airports Council International (ACI) Airport Health Accreditation Programme.
TAV Macedonia reopened Skopje International Airport and Ohrid St. Paul the Apostle Airport on 1st July 2020, after both were closed in middle of March 2020, as a result of Government measures for prevention of spread of COVID-19 in the country.
After its reopening in July 2020, the passenger traffic at both Skopje and Ohrid airports is slowly recovering. For the period January-August it decreased by 68%, compared with the same period in 2019. Prior the beginning of COVID-19 crisis in March 2020, TAV Macedonia marked continuous double digit increase in passengers' numbers on both airports. For the first two months of 2020, the growth in passenger's number was 15%.