TAV ANNOUNCES: NORDWIND AIRLINES LAUNCHES FLIGHTS FROM MOSCOW TO SKOPJE
TAV ANNOUNCES: NORDWIND AIRLINES LAUNCHES FLIGHTS FROM MOSCOW TO SKOPJE
One of the largest Russian airlines, Nordwind Airlines is entering the Macedonian market, by establishing a direct route from Moscow to Skopje as of 21st May 2021. Flight tickets at: https://nordwindairlines.ru/ru
Nordwind Airlines, one of the largest Russian airlines, will launch flights from Moscow Sheremetyevo International Airport to Skopje International Airport, as of 21st May 2021, establishing a new regular direct route between the two capitals, announces TAV Macedonia.
Within the summer flight schedule, Nordwind decided to expand the range of its direct scheduled flights, by adding a new route to the Macedonian capital Skopje.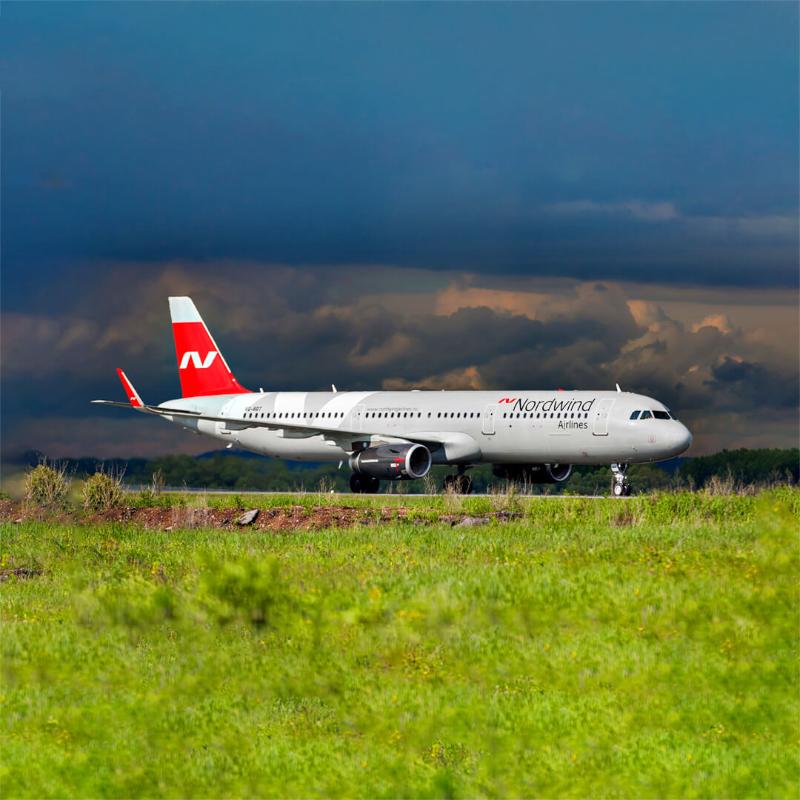 The first Nordwind flight from Moscow to Skopje is scheduled for Friday, May 21st 2021, with departure time from Sheremetyevo International Airport at 14:45h and arrival time to Skopje International Airport at 17:10h. The duration of the flight is 3 hours and 25 minutes.
"TAV Macedonia is very happy to hear that Nordwind decided to launch flights on the route Moscow-Skopje, opening the first air link between North Macedonia and Russia, after 20 years of pause of the air connection between the two countries. We strongly believe that this unserved route until now, has a great potential, and that it will be very beneficial for both business and leisure passengers", stated TAV Macedonia General Manager, Metin Batak.
Nordwind is one of the largest airlines in Russia in terms of passenger turnover and has one of the most developed route networks of scheduled flights in the country. The base airport of Nordwind is Sheremetyevo International Airport. With flexible airfares, convenient flight schedules and loyalty program bonuses, a flight with Nordwind will be a successful start of a trip for business passengers and those who want to enjoy their planned vacation.
More information about fares, departure time, availability of seats on flights, as well as reservation and booking of flight tickets on Nordwind web page: https://nordwindairlines.ru/ru
Nordwind officials explain that all their passengers can use additional services for a comfortable flight, such as choosing a seat on board, choosing a meal, take additional baggage, a new service - an additional seat nearby, as well as other online services.