OHRID AIRPORT REACHED 300.000 PASSENGERS: In 10 years TAV increased the passenger' traffic for 8 times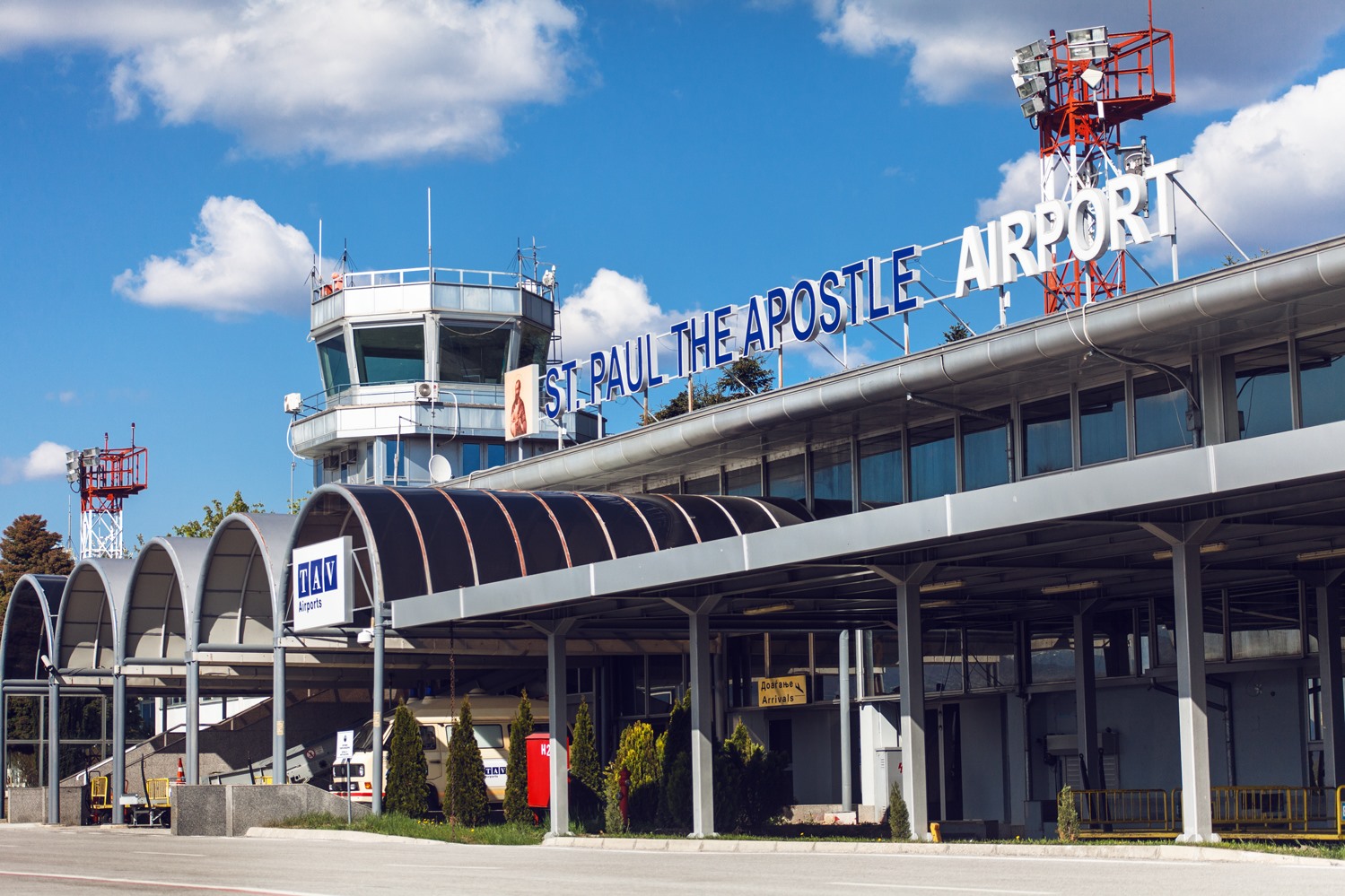 Ohrid St. Paul the Apostle Airport, managed by TAV Macedonia, reached an important new milestone - 300.000 passengers for the first time, which is an increase in passenger traffic of 815%, or 8 times in 10 years.
-In 2009, before TAV took over the operations, Ohrid Airport had 36.652 passengers. Over the past weekend, we have surpassed 300.000 passengers, which is an increase of remarkable 815%, or in 10 years we have managed to achieve 8 times bigger passenger' traffic. This is a result of the route network expansion at Ohrid St. Paul the Apostle Airport, on which as an airport operator, we are constantly working. Following the intensive air traffic increase, in 2020 TAV Macedonia will undertake construction works for extension of Ohrid Airport terminal building. It will result with doubling the capacity of Ohrid Airport, that will be able to serve up to 600.000 passengers, by 5.000 to 6.000 flights annually, announces Alper Ersoy, TAV Macedonia General Manager.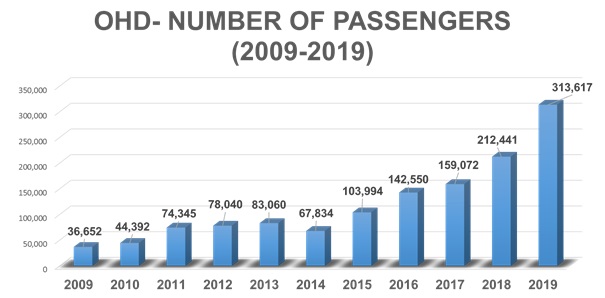 (2019 figure is estimation)
Ohrid Airport currently serves 22 destinations, from which 8 are regular, year round, all operated by 13 airlines.
-From an airport that served just couple of destinations during the summer season in 2009, today Ohrid Airport is serving a total of 22 destinations. Eight are regular, year round routes, to: Zurich, Basel, London, Memmingen, Milan, Vienna, Dortmund, Malmo, and 14 are seasonal flights to: Adana, Amsterdam, Bergamo, Brussels, Dusseldorf, Eindhoven, Friedrichshafen, Istanbul, Katowice, Maastricht, Stuttgart, Tallinn, Tel Aviv, Warsaw, operational from April until October. We are working to transform Ohrid Airport into a regional center, serving not just the Macedonian passengers, but also all the passengers from the neighboring countries. These efforts are done hand to hand with the Government, the Ministry of Transport and Communications, the airlines, the municipalities, as well as the relevant touristic bodies, explains Ersoy.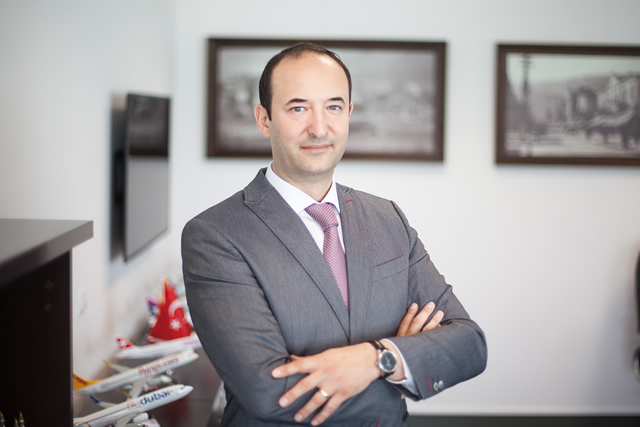 The number of passengers at Ohrid St. Paul the Apostle Airport in the first 11 months of 2019 grew by significant 70% to 296.870 passengers, that were carried by 2.469 flights (66,7% annual growth). While only in November, Ohrid Airport had a significant increase of 240% in passengers' traffic, which is a remarkable result achieved off the summer season.
With its 53,8% increase in passenger traffic in the third quarter of 2019, Ohrid Airport, is listed as one of the fastest growing airports in its size, in the group of non-EU airports, by the latest Airports Council International Europe' air traffic report.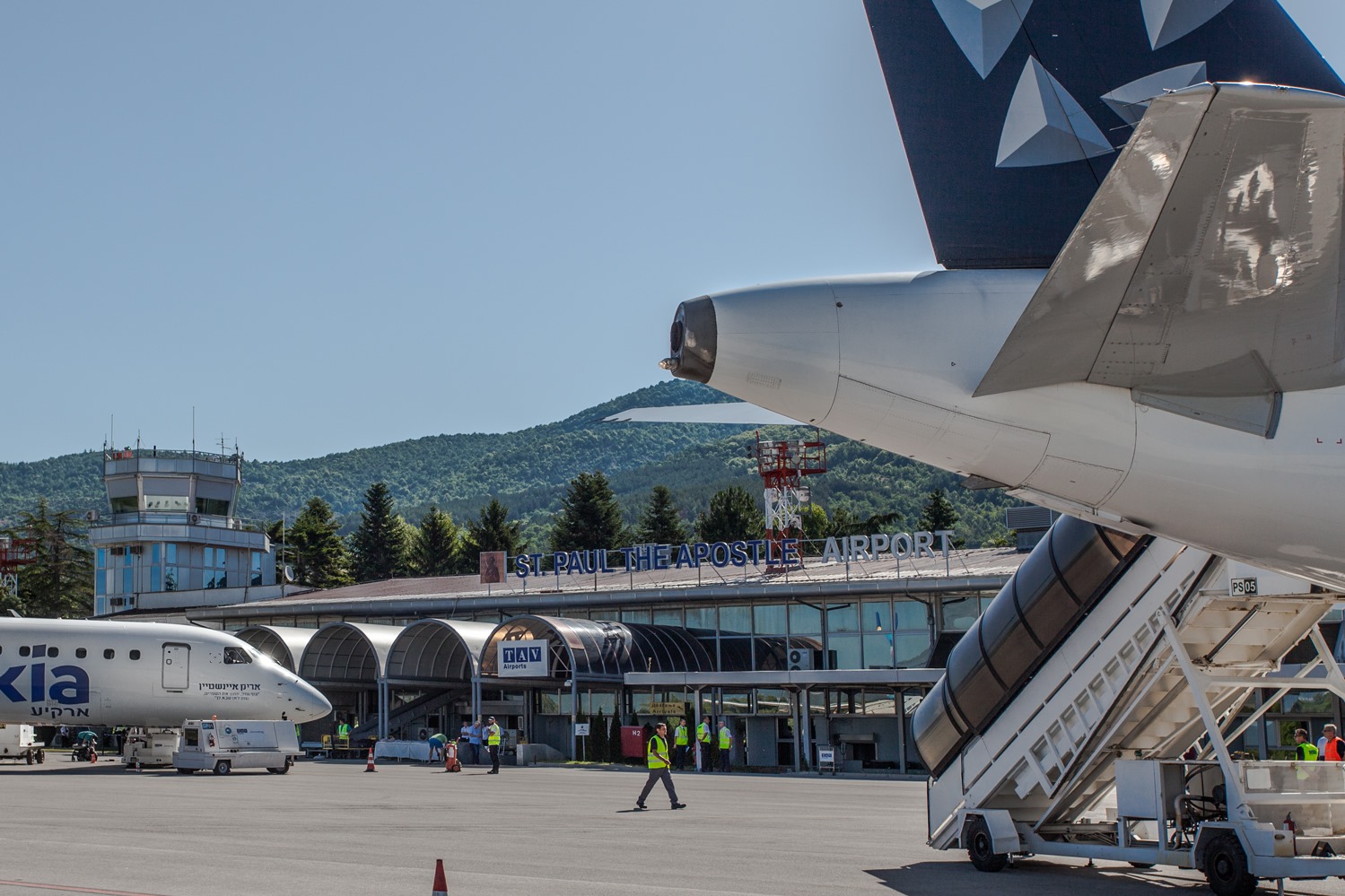 Both Macedonian airports, Skopje International Airport and Ohrid St. Paul the Apostle Airport, reached 2,5 million (2.480.767) passengers from January until November 2019, which is an annual increase of 14%. The total number of flights in the same period is 20.215 flights, with 10% growth.