TAV's Havas will be a consultant to TAV Macedonia for ground handling services at Skopje Airport
Havas, TAV Airports and Groupe ADP company will be a consultancy to TAV Macedonia for the ground handling services offered to airlines at Skopje International Airport, informs TAV Macedonia.
As the airport operator officials explain, Havas is a prominent brand specialized in ground handling airport operations in Turkey and on other markets where TAV Airports operates.
Therefore, it has been engaged on the Macedonian market as a consultancy company, with an aim to transfer its rich know-how and extensive international experience.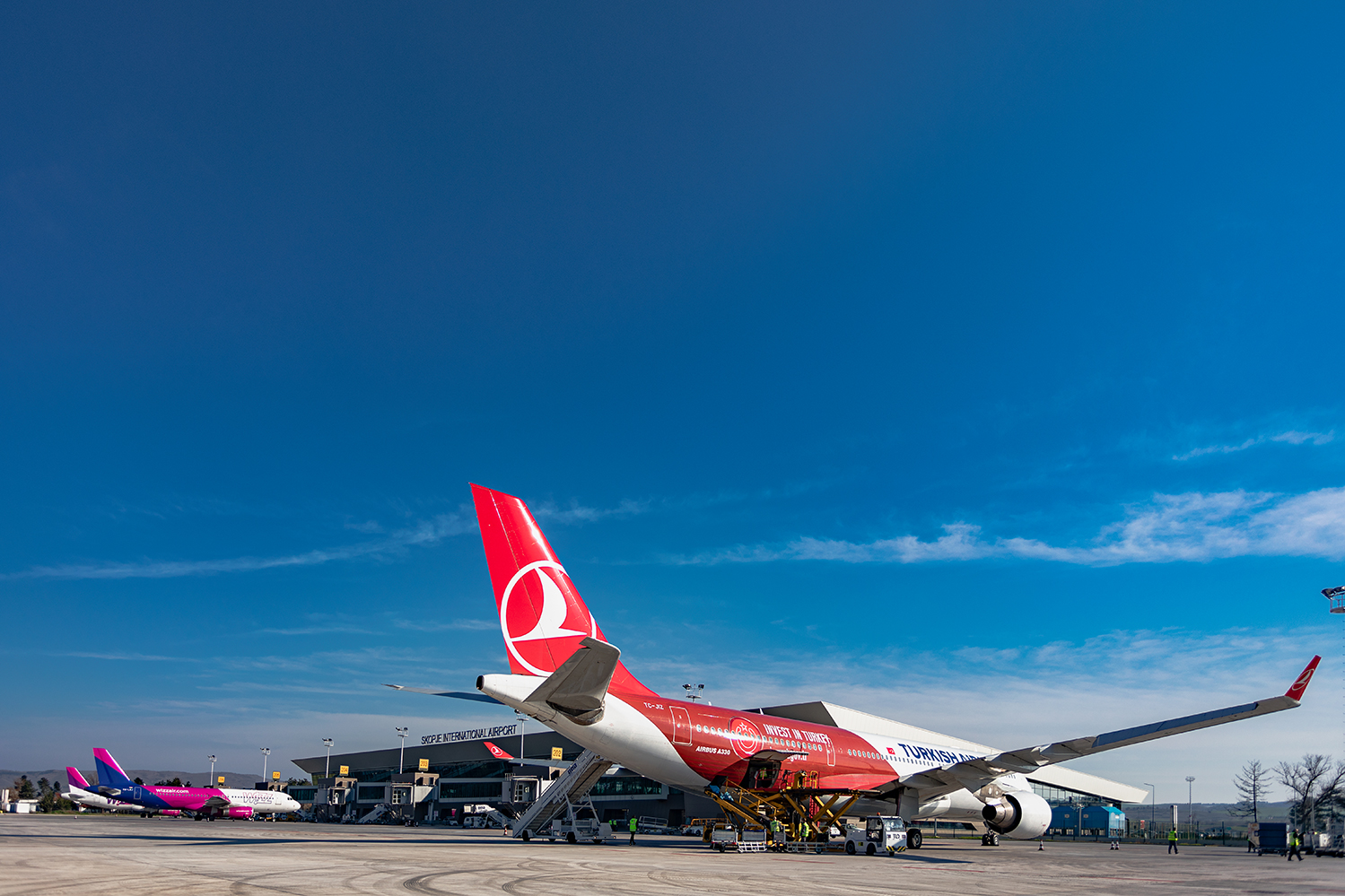 Metin Batak, TAV Macedonia General Manager stated: "Being 100% subsidiary of TAV Airports, Havas will provide consultancy services to TAV Macedonia, with an aim to increase the quality of services offered to airlines. In TAV Macedonia we already have a very competent GH team and now we'll further benefit from Havas international experience. The Airport Service Quality (ASQ) award that Skopje International Airport received this year for the 7th time, is a testament of our continuous devotion to improve customer's satisfaction, using group's collective know-how. This time we'll benefit from Havas' global expertise. They'll help us excel in our ground handling processes, thus we can provide superb services to airlines".
S. Mete Erna, Havas General Manager stated: "We evaluate all opportunities to grow abroad in our fields of operation, in which we focus on providing the best service to our partnerships. We transfer our long years of international experience and know-how to Skopje Airport, a significant hub in the Balkans, in ground handling services. We are pleased to provide consultancy services and to expand our global service network. We will continue to be the preferred business partner of airlines and airports."
TAV Airports is present on the Macedonian market since 2010. Through TAV Macedonia, it took over the operations from the Government to both Macedonian airports – Skopje International Airport and Ohrid St. Paul the Apostle Airport.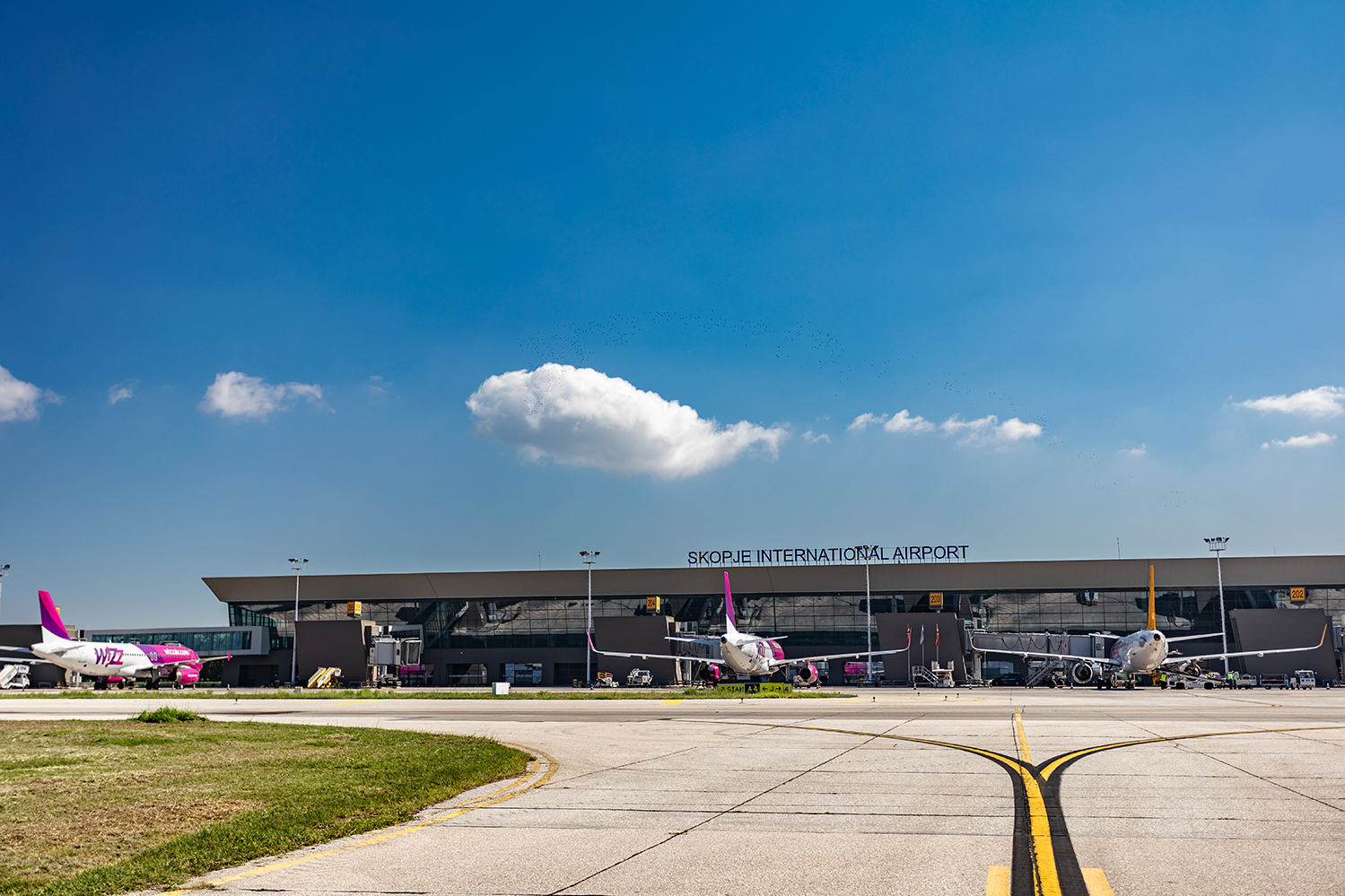 TAV Macedonia successfully manages and it developed both Skopje and Ohrid airports, thus in 10-years, from 2010 until 2020, it has achieved fourfold passenger increase, from 640 thousand in 2009, it reached 2,7 million passengers at both Macedonian airports by the end of 2019, before covid-19 pandemic has started. In the same period, the number of destinations served increased to 44 from 15, due to the expansive marketing activities, benefiting from TAV's global network that today spans at 100 airports in 30 countries.
Until covid-19 crisis has started, TAV Macedonia was marking superb results with double digit growth in passenger traffic every year. After 2020 as the first pandemic year, 2021 was a year of stabilization and start of the recovery of passenger traffic that reached 78% increase in passenger traffic compared to 2020, but yet 48% less compared to the pre-pandemic 2019. This year, 2022, with the investment in runway rehabilitation at Skopje Airport, TAV Macedonia continues developing Macedonia's capital airport as the main hub on the Balkans.